Patrice Evra has revealed that he's sick of seeing Lionel Messi win the BallonD'or Award. The Frenchman made this known in a chat with the Daily Mail as he revealed that he would like to see a Premier League player win the award ahead of the great Messi. Patrice Evra questioned the possibility of Messi winning the BallonD'or Award after an underwhelming season for Barcelona last term.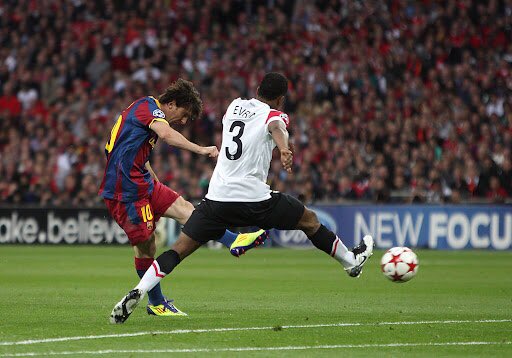 Ex-Manchester United defender Patrice Evra found it hard to make a case for Messi outside winning the Copa America tournament in Brazil this summer. In his last season as a Barcelona player, Messi led the Spanish giants to the Copa Del Rey title only as they fell short in both the Premier League and the Champions League.
Premier League players have been overlooked for the BallonD'or Award in recent times with the Spanish La Liga duo of Real Madrid and Barcelona dominating the award with their players. Cristiano Ronaldo was the last Premier League player to win the award in 2008 as he was rewarded for being the main man for a Manchester United side who won the Champions League title at the end of the 2007/08 season. Liverpool defender Virgil Van Dijk is the only Premier League footballer to make the podium for the BallonD'or since Portugal international Ronaldo won the award as a Manchester United player over a decade ago. Dutchman Van Dijk finished in second place behind Messi for the 2019 BallonD'or Award.
Evrabelieves that either N'GoloKante or Jorginho for the role they played as Chelsea beat Manchester City in an all-Premier League Champions League final to win the competition last season. Jorginho then played a major role as Italy won the Euro 2020 tournament in the summer via the penalty shootout win over England in the final.